Why SocialJack Media?
We are a digital marketing management agency with a concentration on supporting and growing small to medium sized businesses and brands. As an experienced team we position our clients for success through digital media solutions and managed services.
What we're great at:
Digital Marketing Strategy
Conversion-Optimized Websites
Creative Design
Video and Photo Production
Social Media Management
Content Marketing & SEO
Search and Social Ads
Effective Email Campaigns
Let's Conquer Local Together!
Take care of each other
Take care of the brand
Take care of the customers
Take a Whatever Whenever approach in partnering with you to achieve the results you expect and deserve.
1. We will assess your existing business compared to industry competitors.
2. We will review the assessment with you, listen to your goals and vision for the business.
3.
Then, we will prepare a proposal listing our team's strategy, products, and services for your review.
​4.
Once approved, we will begin the on boarding process and have you up and running in less than 30 days.
Your customers are on social media.
Regardless of what industry your company is in, your customers are using social media on a daily basis. It's critical that you keep them engaged and connected to your brand so that you're always their first option.
Signs that you're ready to hire a marketing agency:
What you "used to do" to make the phone ring isn't working anymore.
You just don't have the time to do your own marketing effectively.
Your sales are stable and you're ready to GROW!
Marketing seems to be an afterthought.
You write checks to be featured in local printed mailers or printed advertisements.
​Your competition is much more active online.
SocialJack Media offers complete solutions.
We're a full service marketing agency that helps small to medium sized businesses promote their online brand by developing digital strategies that work. Our team is uniquely qualified to help you dominate your local market and increase your sales.
We partner with you and guide you through the process, make decision-making easy, and provide ongoing metrics so that you'll know what's working to drive your sales. Worried about budget? Don't be. We'll work with you to find the right mix of services for where you are right now.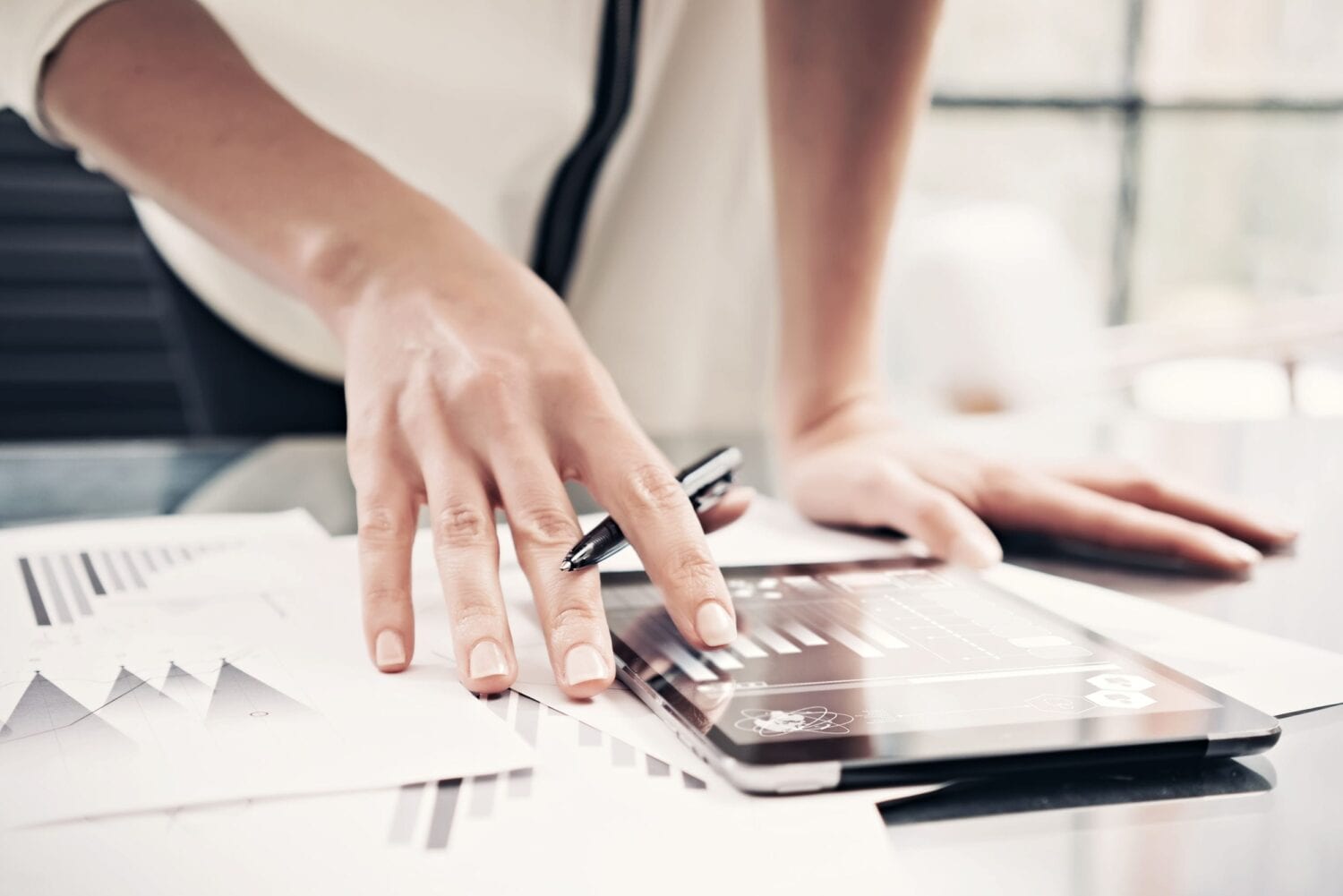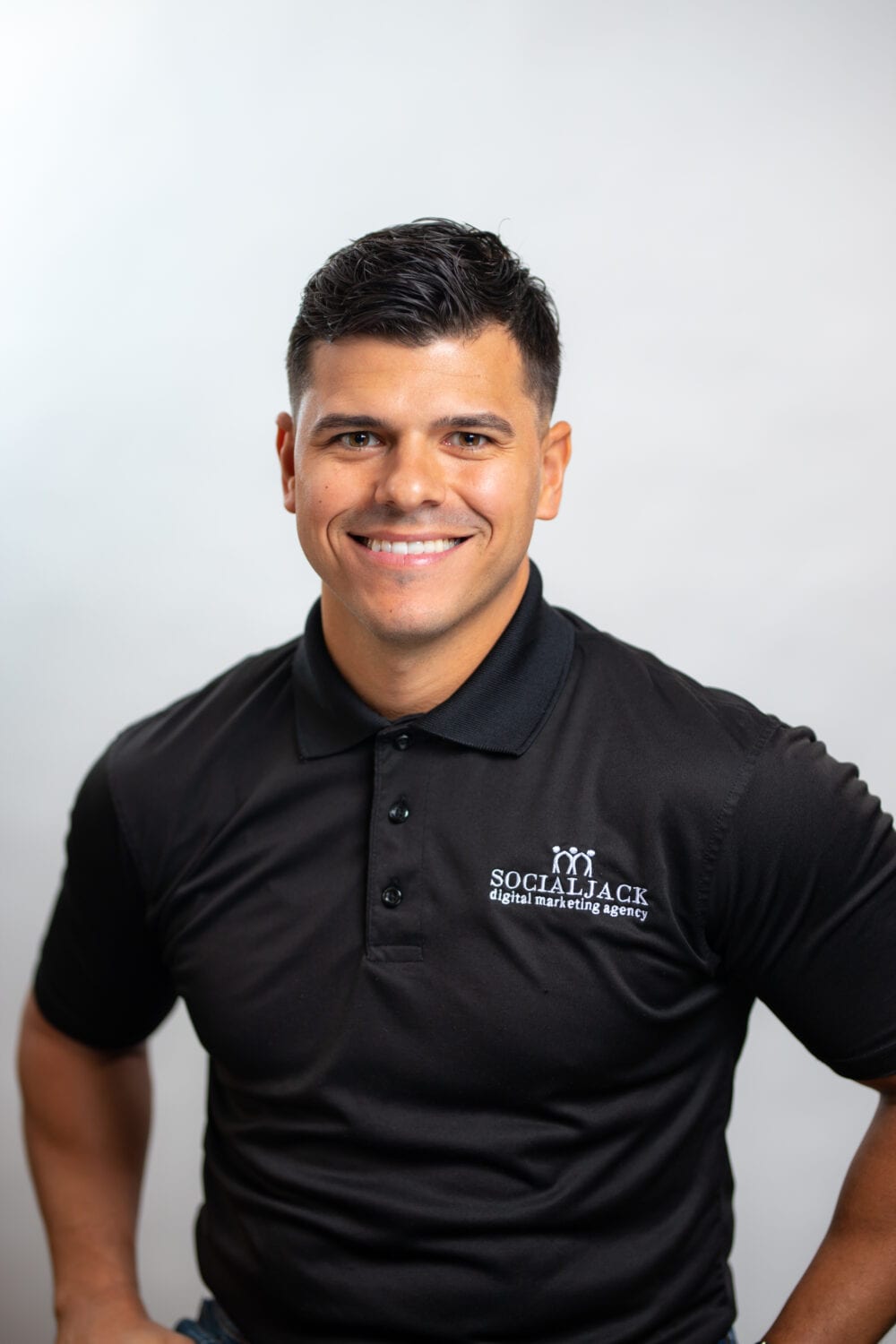 Jack Pires
Jack Pires is the CEO and owner at Social Jack Media. Jack founded the agency with the belief that local businesses are the bedrock of a strong and stable economy, and for that reason, they need premier digital marketing services on par with those enjoyed by the corporate giants.
Through Social Jack Media, Jack is making accessible to small and medium sized businesses world-class digital marketing that is powered by a technology platform that works synergistically with the best bred marketing vendors and experts in the field. At the agency, he has assembled a formidable team of creatives, strategists and business development professionals that consistently surpass clients' expectations, and are responsible for the agency's stellar reputation and client acquisition rate –mainly through word-of-mouth referrals.
Before founding Social Jack Media, Jack served as COO and Executive Director for several hospitality brands.
When he's not unleashing his imaginative force at Social Jack Media, Jack spends time with his family, wife and daughters, Savannah and Laeiylah in Wayne, NJ.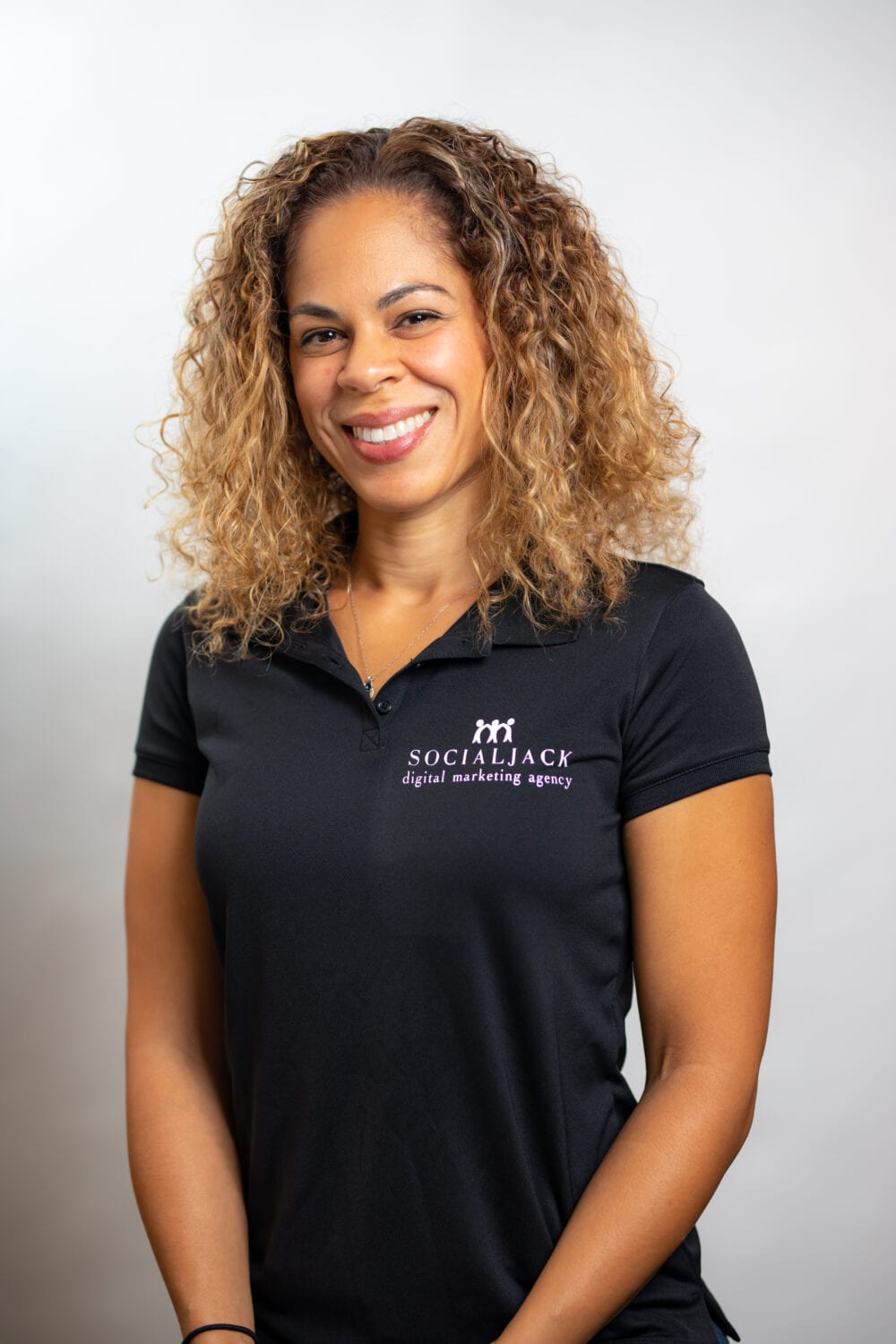 Michelle Maldonado
Michelle serves as a senior marketing/communications strategist and business development manager at Social Jack Media. With over 20 years of experience developing and executing strategic marketing and public relations campaigns, Michelle brings forth solutions that help raise brand awareness and purchase consideration to the agency's clients through targeted tactics and content. Her personal, nimble and efficient approach with clients while guiding them through the process of starting or enhancing their digital footprint, has won them over time and time again.
Michelle is an avid believer in adhering to a lifestyle of fitness and nutritional wellness in order to enhance longevity. In her free time, she shares her principles of health as a board certified holistic health coach. She resides with her adolescent son in Cedar Grove, NJ.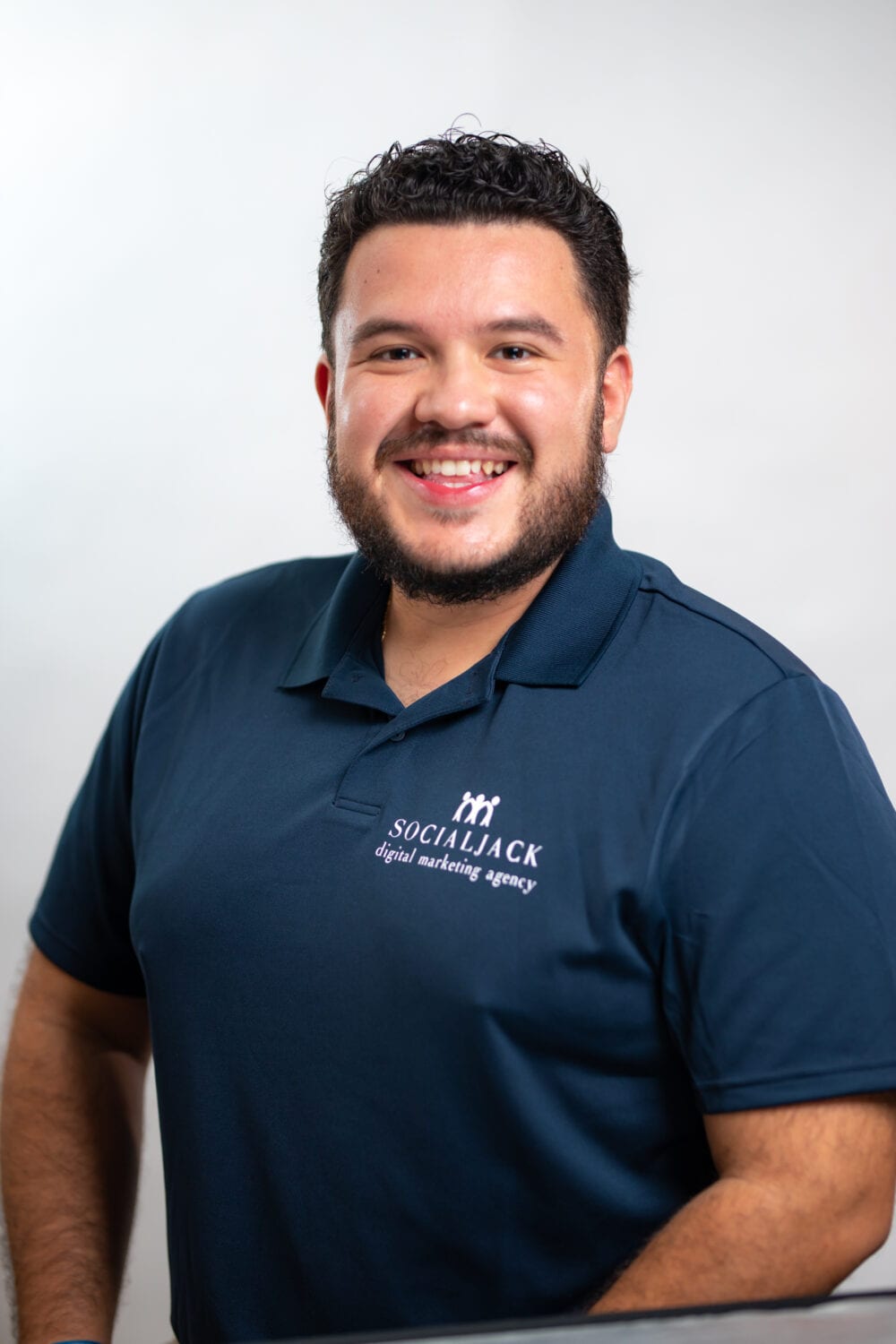 David A. Quiroga
David is Social Jack Media's creative director and resident funnyman. When he's not busy putting a smile on a teammate's face, he is strategizing different visuals to bring out the best aspects of a client's story. David works closely with teams to meet a client's creative criterias and also networks on behalf of the agency with businesses seeking to elevate their digital reach.
Since becoming a professional photographer over six years ago, David has served as the northeast regional photographer for BMW and been published in several magazines such as Motorsport and Glamour. He is also the owner and co-founder of QL Photo.
In his free time, David loves spending time with his two adorable boys and adoring wife in Keasbey, NJ. He also enjoys going on foodie field trips to different parts of the state and racing very fast cars around the track.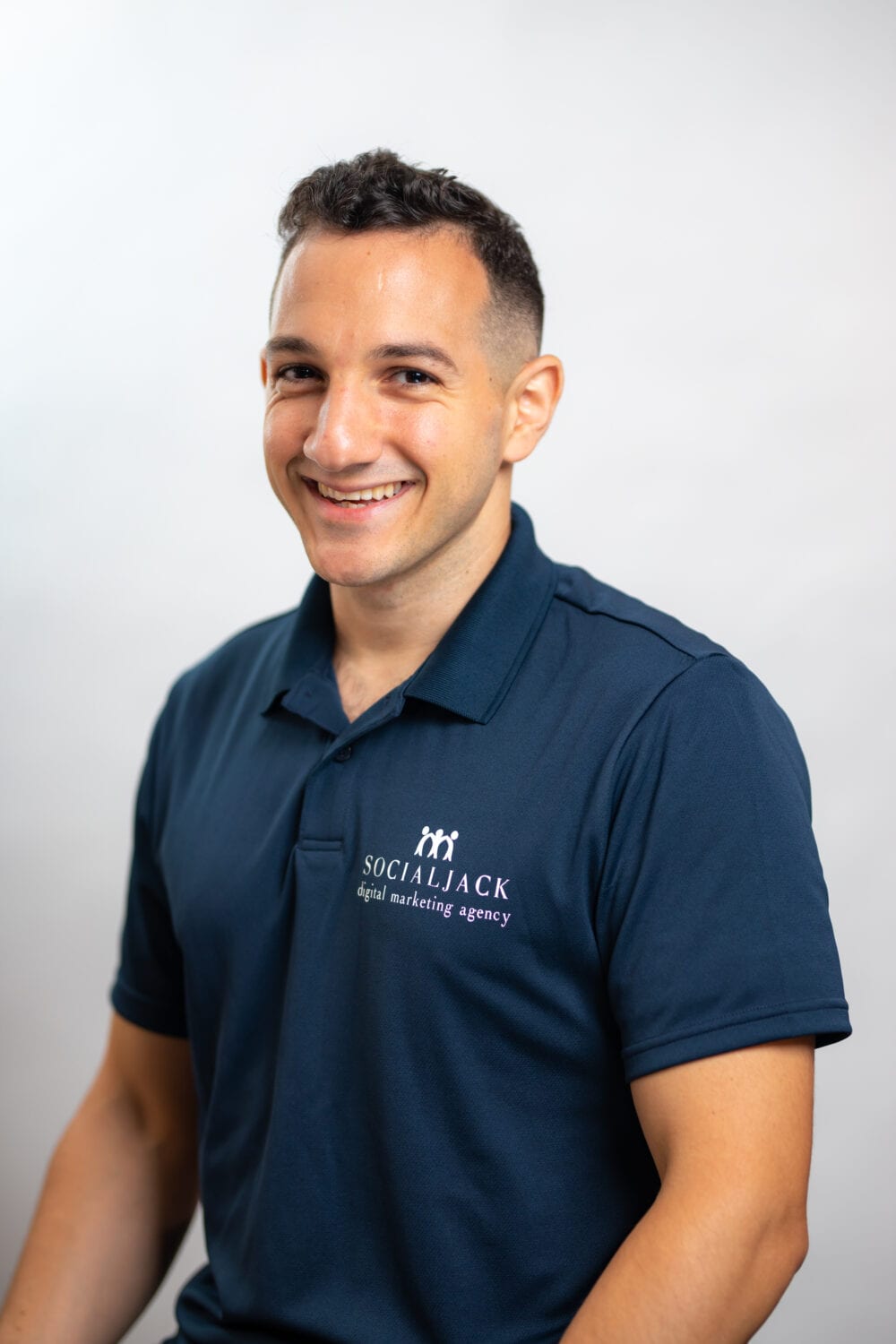 Christopher Kayal
Chris is a digital marketing specialist at Social Jack Media and one of its first team members. With over 12 years of graphic design experience under his belt, Chris develops highly customized design strategies for social media posts, email marketing campaigns, websites and other marketing collateral for client accounts at the agency. His professional approach, strong work ethic and dedication to impressing every client has contributed significantly to the growth and success of the agency.
When not developing stellar work at Social Jack Media, Chris is a recording artist that blends the genres of old school hip-hop, rap and christian rap. Chris lives with his family in Woodland Park, NJ.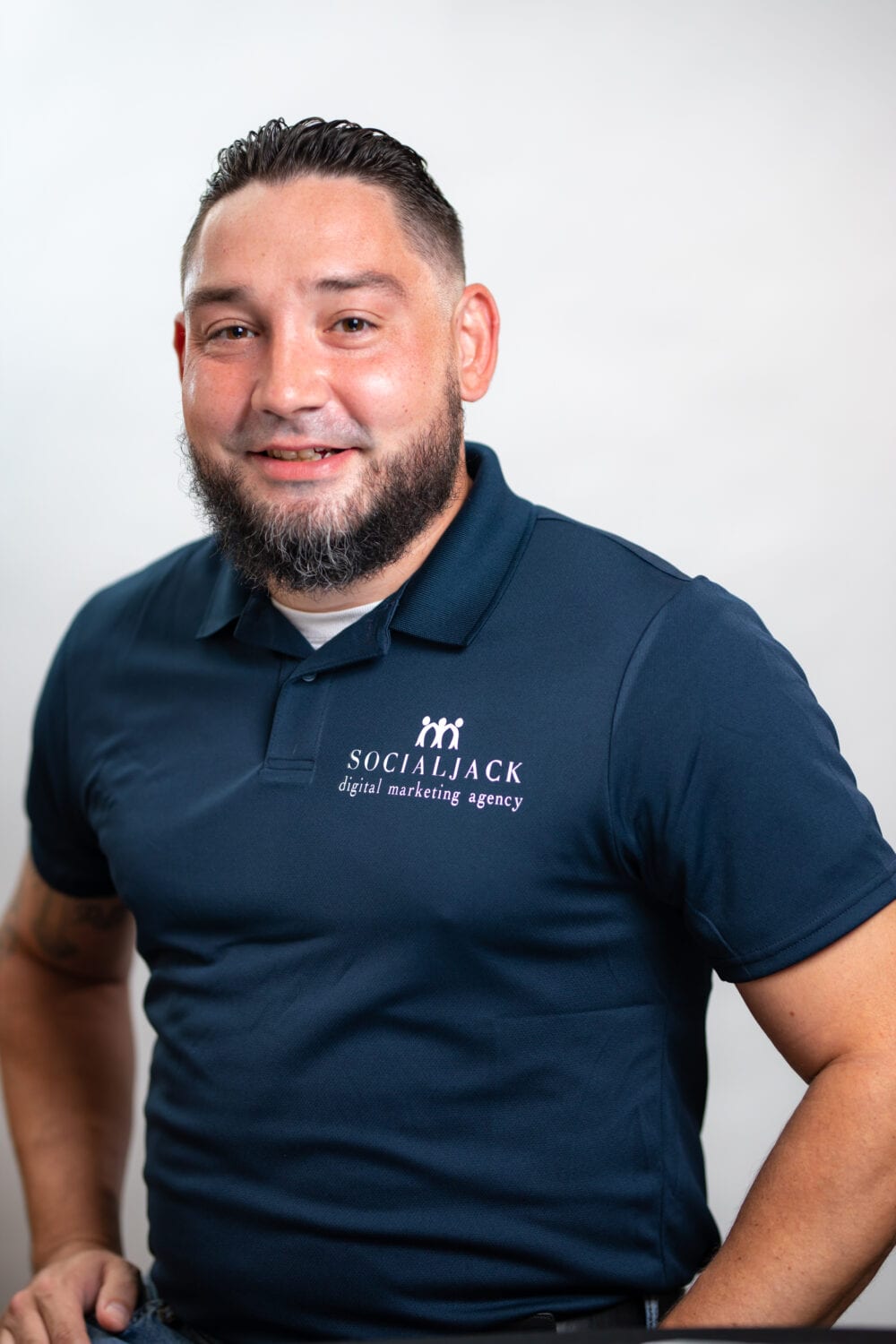 Michael Giglio
Mike joined the Social Jack Media team recently as a video production and editing specialist. Since joining the team, he has wowed team members and clients alike with how beautifully he complements technical knowledge with a highly creative sensibility. Mike's experience spans 15 years of video production, graphic design, and live event production. During that time he was mentored by some of the world's most renowned artists and pioneers in modern video editing.
As an insanely creative person, his passion for all things artistic spans various types of music with a focus on creating and performing hip hop music. He is also an avid soccer player having played for his alma mater, William Paterson University. Mike lives with his wife and young daughter in Woodbridge, NJ.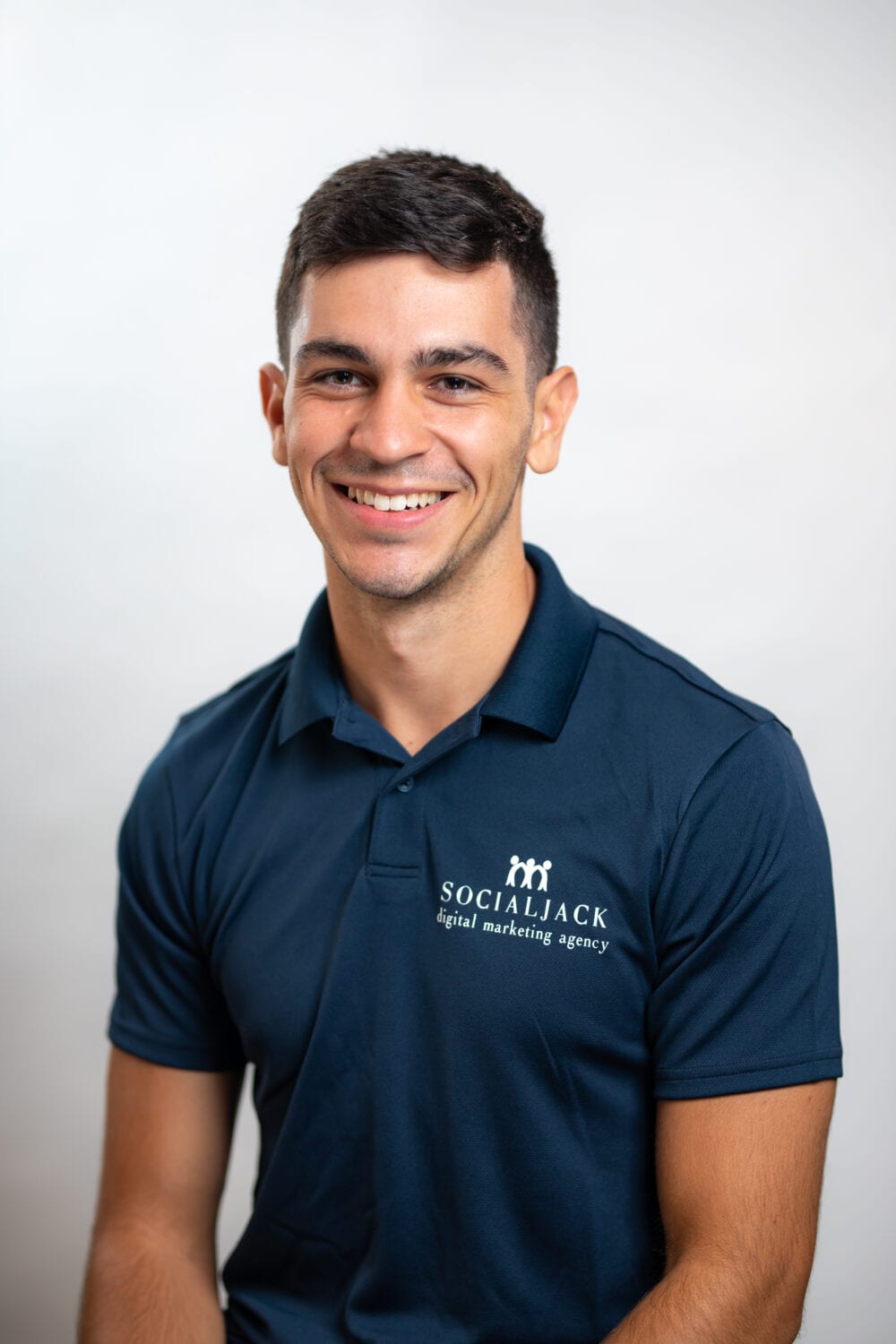 Justin Alves
Justin is an integral part of Social Jack Media, serving as one of its account management and marketing specialists. In his role at the agency, Justin focuses on the organic growth of social media accounts — with a specialization in LinkedIn– that increases potential website traffic and generates greater awareness of clients. He also performs a variety of administrative tasks ranging from onboarding new employees to setting up proposals for new clients.
His lifelong passion is soccer and, being Portuguese, his favorite team is SL Benfica. He often plays with friends or pickup games on the weekends. Another interest of his is cars, whether working on them, modifying them, or going to watch drifting events. Justin currently resides in Toms River, NJ.