Non-Profit Charity Digital Pipeline
OVERVIEW
The Battlefield Commander Foundation was holding a charity event to fundraise and congratulate their 2022 scholarship winner. The event was to be held at the NJIT Wellness Center a hall capable of hosting hundreds of people. Wanting to fill the seats to make the event a success the foundation needed a strong digital pipeline to bring them the traffic they needed.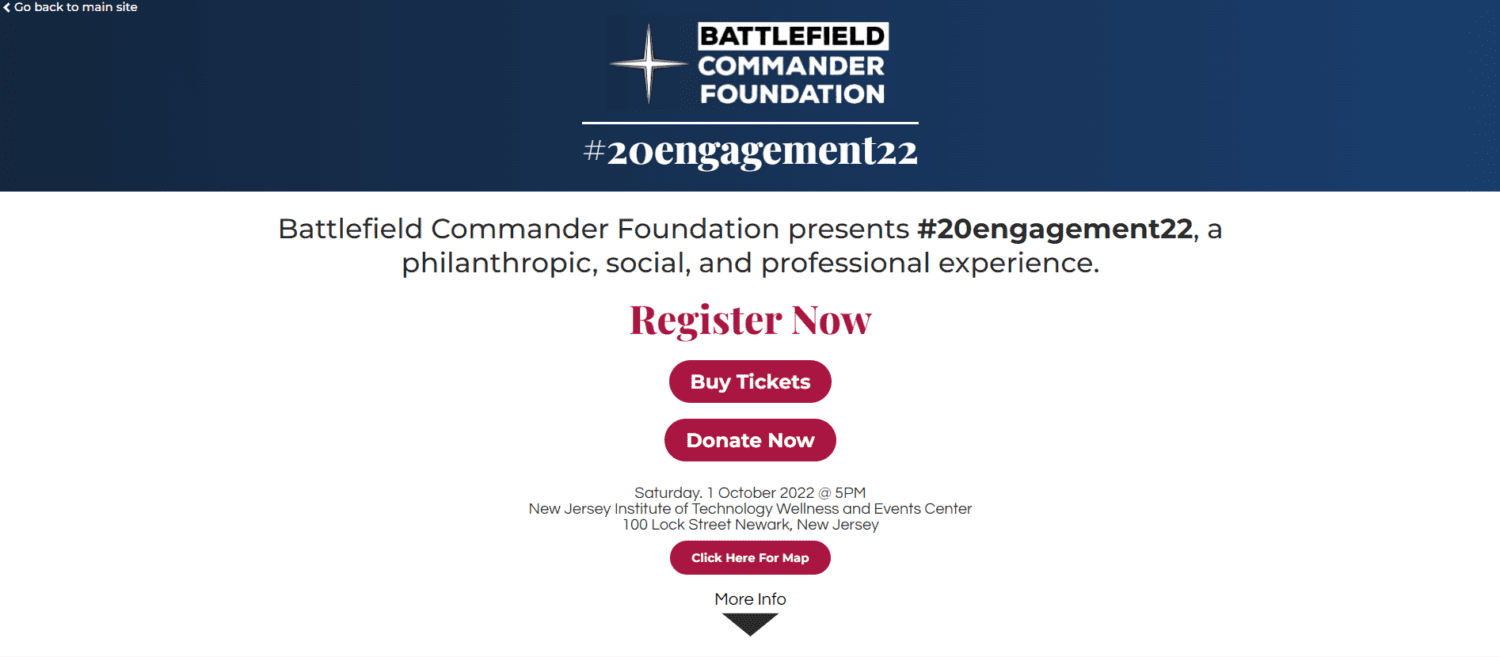 In order to meet the needs of their campaign our team at Social Jack Media developed a landing page, online store and migrated them to a new a credit card processor for people to buy tickets and sponsorship boothes. We also launched a social media and email campaign to funnel traffic to the landing page which boosted the events exposure and sales. With a strong digital pipeline in place the campaign was able to fill the seats making the event a success in a short lead up time.
Innovate. Exceed Expectations. Grow.
SocialJack Media