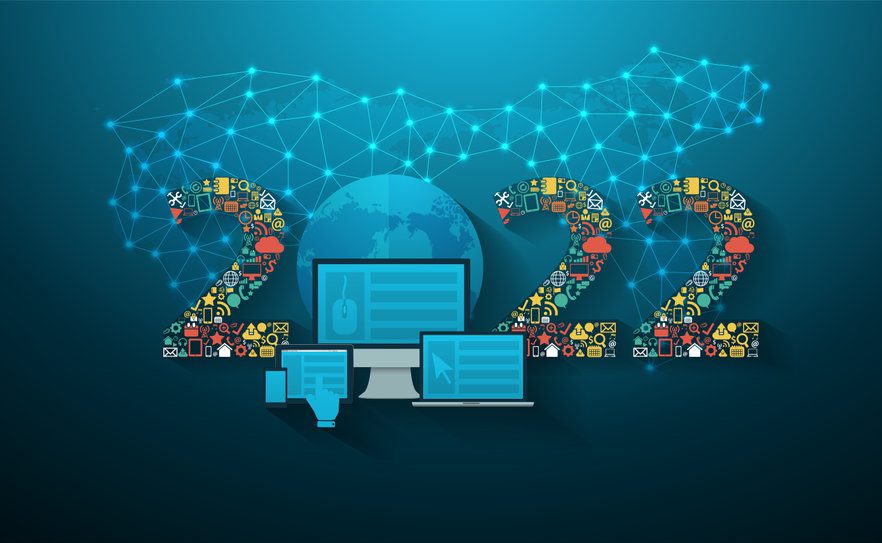 We're only weeks away from ringing in the New Year, but it still feels like we've just finished writing up our marketing initiatives for 2021. The year will be over before we know it, and though there's still time left to crush your 2021 marketing goals, now is the time to start thinking about 2022 marketing planning to make sure next year is a success.
Now is the perfect time to begin creating a 2022 marketing plan for your business or brand. By planning ahead, you can execute new launches, meet business goals, and fulfill your brand's vision without having to do all the heavy lifting at once.
Benefits of Planning Your 2022 Marketing Initiative
Less Stress
Plan your marketing strategy in advance, and you'll feel more in control of not only your marketing but your business as a whole. We are leaving behind the days of last-minute panics and pulling all-nighters before an important launch.
Spend Less Time and Money
Don't wait until the last minute to make big decisions! It can cost you money, sleep, and even your sanity! If you outline your marketing plan in advance, you'll be able to evaluate the costs of items and timelines to ensure you're reaching your target market the best way possible.
Keeps Your Business on Track
Having a marketing plan allows you to live in the moment and check off the boxes for your business, as opposed to having segmented marketing that may not be relevant to your prospects. Rather than having to think, develop, create, and execute quickly, you will only need to execute what is already laid out in the marketing plan.
Keeps You Focused On What Your Business Needs
Sometimes, we have really good marketing ideas, but they may not be the right thing for your business or your ideal customer. Take the time to evaluate whether the idea is true to your business or brand. When you approach your marketing planning in advance, you can stay well-aligned with your business and market it accordingly.
Helps Prepare Your Business for the Unexpected
In 2020, we learned it is best to be prepared for the unexpected. When you layout your marketing in advance, you can take the time to plan for the things you wouldn't naturally think to, such as how your business would respond to negative reviews, or how to respond if and when disaster strikes. This will ultimately save you time, money, and stress when the unexpected happens.
Not sure where to start with your 2022 marketing initiatives? SocialJack Media can help you develop a marketing initiative for your business that actually works.
How can we help?
Our digital marketing playbooks are designed to scale revenue, enhance brand awareness, and increase customer retention—all at the lowest cost and highest ROI. Because of the range of industries we serve, we've developed growth insights across the board. We've got you covered, whatever your goals.
To help show you what 2022 has to offer, we have compiled a list of the 2022 predicted marketing trends that are set to capture the interest of the masses.
Top Marketing Trends for 2022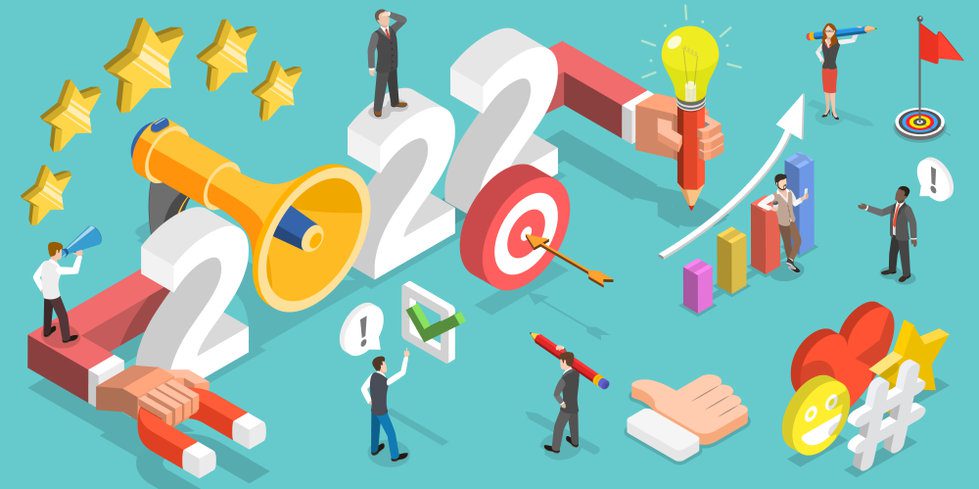 Every year, the marketing world exhibits specific trends and consumer behaviors for marketers to catch hold of. Almost every year something new worth noting pops up, and a race to be the pioneer that introduces that new 'thing' begins.
If you're curious to find out what 2022 holds for the marketing world, continue reading!
#1 It's a Reel Success: Instagram Reels Are Catching On
Adam Mosseri, Head of Instagram, recently stated that the platform is embracing a paradigm shift where users are demanding more entertaining video content. As a result, businesses should begin embracing this shift as soon as possible to effectively utilize the platform in 2022. Video is now an integral part of your strategy—but simply recording a video and posting is not enough. To stand out in today's landscape of digital marketing, it must be original, creative, and entertaining.
#2 Say It with Us: Transparency, Authenticity, and Integrity
Business transparency will be the key to business success in 2022.
As consumers become less trusting of the information they are given by businesses, transparency, authenticity, and integrity in marketing become more important. Building trust with customers requires transparency. An authentic brand is also more credible because if you lie or make false claims, people will see right through you. For brands to continue to grow as we approach 2022, it's important to follow these three rules when developing their marketing strategies.
#3 Niche Facebook Experiences Will Take Over
The world's most popular social network, Facebook, continues to grow with 2.9 billion monthly active users, but more people are seeking out smaller, niche communities and subcultures.
Fortunately, Facebook has caught on and is offering more intimate types of connected experiences. Brands and businesses would do well to double down on three main areas to help deepen their relationships and build more trust with their audience:
Facebook Groups

– At this year's annual Communities Summit, Facebook introduced a variety of features to

make groups more robust

and appealing to both admins and members alike. New features include the ability to create both free and paid subgroups, shops for selling merchandise, community fundraisers, and admin features.

Live Audio Rooms

– By utilizing

this format

, you can connect more intimately with the members of your Facebook group. It's simple and you don't need to get camera-ready!

Facebook Live

– The beauty of live video is that it's the next best thing to being there in person. The opportunity to connect live with your followers via video is invaluable.
#4 Embrace Artificial Intelligence
AI writing tools are a very hot topic right now, as technology advances constantly demonstrating limitless possibilities. In the near future, companies hope to make it seamless for writers to generate content using AI.
#5 Year Long Marketing Initiatives
In articles like this one about up-and-coming marketing trends, it is all too easy to think that the formula for success can be reduced to following a list of best practices and using the newest techniques and technologies. But the business of marketing is becoming increasingly complex.
For companies to succeed in 2022, they'll have to think beyond what they're currently doing and look at the future. The better prepared your business is for the upcoming year, the more you'll be able to focus on what you need to do—running your business.
Get Ready for 2022
If you have not yet started planning your 2022 marketing strategy, now is the time. Your New Year's resolution should include a clear idea of what your business marketing goals are and how you're going to achieve them.
If you're ready to get more traffic to your website, or your physical storefront, contact SocialJack Media and set up a free consultation, and start building your 2022 digital marketing strategy today.