In 2022, Statista predicted that global internet users would reach 5 billion, and by 2023, that number is expected to grow to nearly 5.3 billion people. This means that businesses need to focus their marketing efforts where their customers spend their time, which is online. The most effective and efficient way for businesses to serve their customers has been through digital marketing.
However, digital marketing is constantly changing, and it can be hard to keep up with the latest trends. But if you want to stay ahead of the competition, it's important to stay on top of the latest trends. Here are the top 8 digital marketing trends we think will be big in 2023.
Top 8 Digital Marketing Trends of 2023
1. Augmented Reality
Augmented reality is one of the most exciting and innovative technologies, and it is starting to be used more and more in marketing. This technology allows users to interact with virtual content in a real-world environment.
This can be used in several ways, such as giving users a virtual tour of a product before they buy it or providing them with more information about a product or service.
2. Chatbots
Chatbots are becoming increasingly common as they provide a quick and easy way for users to get the information they need. They can be used to answer questions about a product or service or to provide customer support. We think chatbots will become even more popular in 2023 as more businesses start using them.
3. Personalization
With the advent of big data, businesses can now collect more data than ever about their customers. This data can be used to personalize the user experience, whether it's through targeted ads or personalized recommendations.
Personalization will be a big trend in digital marketing in 2023 as businesses start to use data more strategically to improve the customer experience.
4. Influencer Marketing
Social media influencers have become increasingly popular in recent years, and we think they'll continue to be a big part of digital marketing in 2023. As social media platforms become more saturated, businesses are turning to influencers to help them reach their target audiences.
5. Visual Search
Visual search is becoming more popular as people increasingly rely on mobile devices. Visual search allows users to search for products or services using images instead of keywords. Millennials and members of Generation Z, who are accustomed to consuming visual media, are particularly fond of this trend.
6. Micro-Moments
Micro-moments are the brief, everyday interactions people have with their devices. A need for immediate gratification often characterizes them. Micro-moments allow marketers to reach out to their audience with personalized, relevant content.
7. Video Marketing
Video marketing is another tried-and-true trend that will only become more popular in the coming year. With the rise of platforms like YouTube and TikTok, businesses are realizing the power of video marketing and are using it to reach new audiences.
8. Value-Driven Content Marketing
Content marketing is key for any business that wants to succeed online. In 2023, businesses will need to focus on creating content that is value-driven and human-focused.
Businesses have to understand that the user experience should be their top priority and that the content they produce should be relevant, crisp, and highly researched.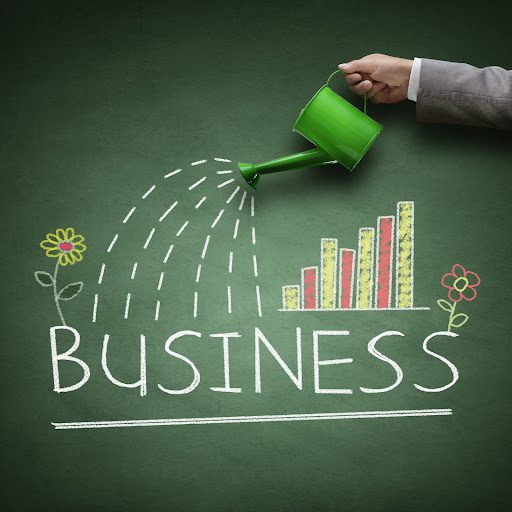 Top 5 Reasons Why Digital Marketing is Here to Stay in 2023
There's no question that digital marketing is here to stay. In fact, businesses that focus on their digital marketing efforts are more likely to succeed in the long run. Here are six reasons why you should make digital marketing a priority in 2023:
1. Because Your Competition is Online
Even if your business is not focused on online marketing, your competition probably is. That means that if you want to stay ahead of the competition, you need to be online as well.
As more and more businesses enter the online space, the competition will only get more fierce. You need to focus on your digital marketing efforts to stay ahead of the curve.
2. More Cost-Effective than Traditional Marketing
Not only is digital marketing more effective than traditional marketing, but it's also more cost-effective. It also costs less than traditional marketing methods like print, television, or radio ads. Hence, you can reach a wider audience at a fraction of the cost with digital marketing.
3. Online Marketing is Always Evolving
Online marketing is always changing, with new platforms and technologies always emerging. This can be both a challenge and an opportunity for businesses.
Staying up-to-date on the latest trends and developments allows businesses to take advantage of new opportunities and stay ahead of the competition.
4. Digital Marketing Efforts Are Result-Driven and Trackable
With online marketing, you can track how many people are seeing your ads, how many are clicking on them, and how many are taking the desired action. As a result, you can monitor your return on investment (ROI) and modify your campaigns as necessary.
5. Digital Marketing is the Future
Digital marketing is the future of marketing, and businesses that focus on it now will be ahead of the competition. It is highly targeted, which means you're more likely to reach people interested in what you're selling. If you want to stay ahead of the curve, make digital marketing a priority in 2023.
These are just a few reasons businesses should focus on digital marketing in 2023. With the right strategy, businesses can reach more customers, save money, and stay ahead of the competition.
The global pandemic has emphasized the importance of digital marketing—businesses that have invested in digital marketing have been able to weather the storm better than those that have not. Today, digital marketing is no longer a luxury—it's a necessity. Businesses that focus on digital marketing in 2023 will be the ones that succeed.
Social Jack Media offers everything that your business needs to grow online. With our digital marketing strategies and marketing tools, we help businesses build their online presence and grow. Visit us here to learn more about our digital marketing services.