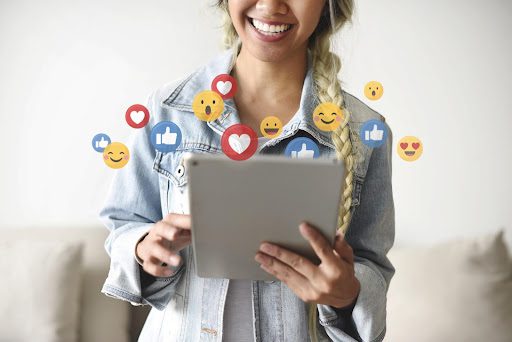 We all know this: customers look at a company's digital presence before walking into their store or purchasing on their website. Is your target audience aware that you're the finest in town, and can they find you easily?
Consumers are becoming more tech-savvy all the time, and they expect to discover the items or services they require with ease. There's a significant possibility you're losing business to your competitors if they have to jump through hoops to find you or your website.
You can use the power of search engine optimization (SEO), social media, digital advertising, and other tactics to boost your online presence and generate visitors to your website.
Our team at SocialJack has all these tools and more to help boost your online presence. We have gathered some tips to help you stand out from the crowd. Check them out below:
Make A Name For Yourself As A Local Expert
Chances are, if you are not near the top of the search results when someone is looking for the products or services you offer, you are missing out on their business! Ensure you are getting noticed—and found—by your potential customers by becoming a local expert.
Search engines like Google rank relevance based on how much you relate to the search criteria and how strong your reputation is. By incorporating keywords into your website copy, producing insightful and frequent content such as blog posts, and having a solid star rating on social media and Google, you can rise through the rankings and grow your brand awareness.
Place Your Message Where People Will See It
Having a compelling message and exciting content is a terrific place to start, but it can be a crushing blow if your hard-earned investment fails to provide results online.
Ensure that the ads you're paying for reach the correct people by placing them on sites like Twitter, Instagram, and Facebook, where your target demographic spends most of their time. Also, if specific posts are currently performing well organically, boost them.
Make a Powerful Impact
So you've created an engaging social media campaign, nailed your SEO, and successfully enticed people to visit your website—you're almost there! To ensure that your potential customers commit to the purchase, ensure that your website leaves a lasting impression.
People usually browse over a website multiple times before making a purchase decision, so make an excellent first impression! You can expect your consumers to return again and again if you fine-tune your website to provide an easy and enjoyable user experience.
Getting your business online faster is our goal at Social Jack Media. Set up a free consultation with us today to get started on boosting your online presence. If you have any questions feel free to reach out to us on our website, call (973) 520-7077 or email us at socialjack.media@gmail.com.