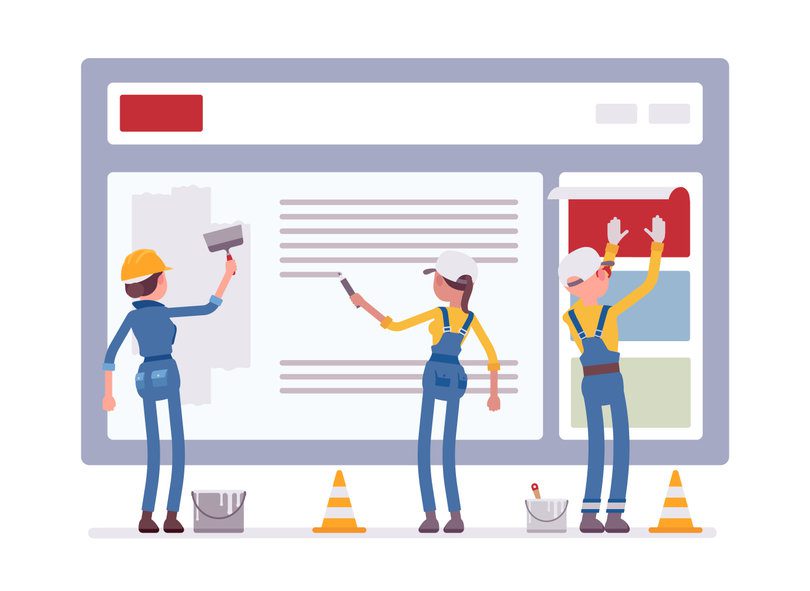 With the presence of innumerable websites on the internet and the constant competition between brands to stay visible in the digital landscape, it is extremely important that a brand's website is impactful and makes a brilliant first impression on the visitors. Let's see how you can enhance the appeal of your company's website.
1.   Make sure your site is mobile-friendly
Due to a large number of our daily activities and interactions being regulated through our cell phones, people have grown accustomed to the habit of browsing websites on their smartphones themselves. Nobody now carries a laptop, especially for browsing web pages on the go. Therefore it is extremely important that your website is mobile-friendly, and is adequately optimized for a hassle-free browsing experience on the cell phone.
2.   Choose an attractive domain name
The domain name of a website is like a visiting card to it. While choosing a domain name, make sure that it is not too wordy or unnecessarily long-drawn. Opt for a domain name that is easy to remember and pronounce and is interesting in some way. Remember that your domain name does not have to be a full company name.
3.   Use unique images
The most crucial aspects that make a website attractive are its images. Avoid displaying stock images. While it is extremely easy to download and use stock images, they do not create a sound impression on the visitors. Click photographs relevant to your products or services or uniquely reflect your brand's personality.
4.   Add a 'About Us' page
While the rest of the elements are important in making a website attractive, your 'About Us' page helps visitors retain your brand's purpose. You do not necessarily have to create an entire page. You can even have an 'About Us' section. The purpose of this section is to establish your credibility as a brand. Also provides the visitors with an opportunity to know your company better. You can include your company's history, a brief introduction to the team members, and a convincing message that helps visitors trust your company.
5.   Infuse call to actions
Without a call to action button, a website is irrelevant to its purpose. Create buttons on your website that direct the visitors to take action or visit another linked section on your site. Choose a good combination of color and attractive font for the CTA buttons. Your CTA's should include a verb or an action word without fail. These buttons are what encourage the visitors to proceed to the next step.
Conclusion
If you're struggling with making your website highly optimized and user-friendly, SocialJack Media can help you create a compelling and attractive website that effectively lures in web visitors and converts them. Contact us today!