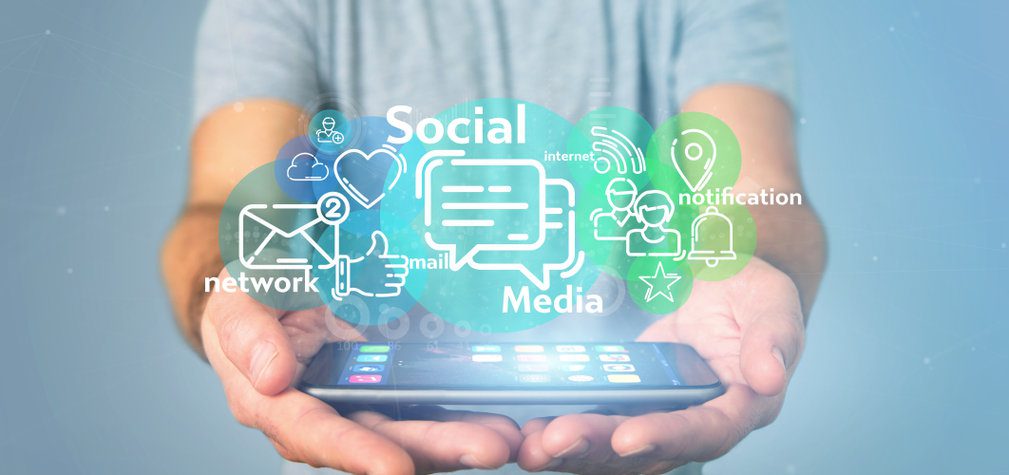 In 2022, having a strong social media presence has become indispensable. Social media not only expands your reach but also helps you build a community around your company. It is a significant part of your brand story and impacts how you are perceived online. But to make the most out of social media and ensure the success of your digital marketing campaigns, you must choose the right social media platform for your business.
Often, companies end up using all the leading social media platforms without formulating a definite strategy. And the result? Unsuccessful digital marketing campaigns that fail to create an impact.
Thus, it is important to strategically choose the right social media channels that resonate with your social media goals. Selecting the right platform and tailoring your key messages will help you reach your target audience.
Today, we will talk about the various things that you need to consider while choosing the best social media platform for your marketing campaigns. So, let's get started.
What Social Media Platform Is Right for Your Business?
1.   Outline Your Social Media Goals
The first step to identifying the best social media platform involves outlining your precise social media goals. And for that, you can answer the following questions:
Do you want to build brand awareness?
Do you want to identify new leads and prospects?
Do you want to improve customer service by providing them with a communication channel?
Do you want to learn about your customer habits and likings?
Based on your answers, you can plan specific and measurable goals to achieve on social media. When you clearly delineate your goals, there is a greater probability of accomplishing them.
2.   Understand Different Social Media Platforms and Their Uses
There are plenty of social media platforms available nowadays. And each of these platforms has different uses. Let us look at the most popular platforms:
Facebook
Facebook is a social media network where people wish to connect with their friends and family. While launching a digital marketing campaign on Facebook, you must ensure that it does not sound too salesy.
Twitter
Twitter is an excellent platform for brands to communicate with their customers in a witty way. Use this platform to share news updates, quotes, or statistics with a link to your landing page or website.
LinkedIn
LinkedIn is a professional networking site that is precisely designed for businesses. It is a great place for learning, and many users rely on it to gather deep insights into their particular industry. For B2B companies, LinkedIn can be a brilliant platform to launch digital marketing campaigns.
Instagram
Digital marketing campaigns on Instagram must again not be very salesy. Instagram is a platform to build an emotional and personal connection with your audience, take them behind the scenes, and expand your reach with hashtags. Focus on creating shareable content that drives the users to tag and share it with their friends.
YouTube
Video content is gaining prominence in the digital marketing space. Thus, you can use YouTube to create vlogs, how-to guides or instructional videos, tricks and hacks videos, etc., to engage your audience. This will help you get your brand in front of potential customers.
3.   Discover the Platforms That Your Target Audience Uses
After you have analyzed the different social media platforms available out there, it's time to determine where your customers and target audience spend the most time.
To identify the platforms your audience prefers, you must conduct some audience research and define a buyer persona. This will help you understand who you are looking for and narrow down the platforms they use by demographics, interests, gender, etc.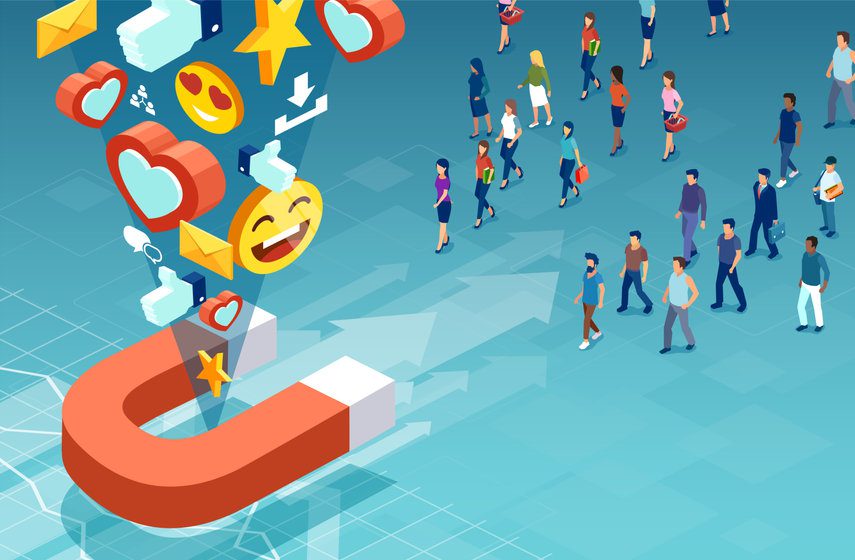 Moving on, there are a few different ways to find where your audience is hanging out online. And one of the best ways is to conduct a simple customer survey. You can ask questions like their most used social media platform, the influencers they follow, their go-to place for information, etc.
Alternatively, you can use social media insights and analytical tools to identify the demographics of the users on different platforms.
4.   Research Your Competitors
Another significant step in choosing the best social media platform involves conducting a thorough competitive analysis. This will help you discover the following:
Platforms your competitors are using
What is working and what is not
How engaged the audience is on each channel
While you shouldn't blindly follow your competitors, it is useful to see what others in your space are doing. This will help you make informed decisions.
5. Distinguish and Tailor Content Across Different Platforms
Each social media platform proposes different advantages for your business. To make the most out of it, make sure to customize your content across different social media platforms.
Understand what type of content and marketing campaigns work best on each platform. Consequently, put a different spin on your posts and publish accordingly to tune in to what your target customers may be looking for.
Experiment with different types of content such as blog posts, user-generated content, podcasts, infographics, photos, videos, etc. Try to include live videos in your business's marketing strategy to yield positive outcomes and boost customer engagement.
6. Measure and Iterate
Every month, track your statistics on every social media platform and evaluate the type of content that performed the best. Also, analyze the content that failed to generate engagement.
Re-examine the times of the day you are posting to get more eyeballs on your post. Knowing the right times when to post on different social media platforms is a key strategy to get more engagement and interaction.
Once you gather all the insights, make sure to align them with your social media calendar.
Conclusion
Whether you are a small business owner or the CEO of a massive corporate, choosing the right social media platform for your business is crucial. Social media is the best place to demonstrate your values, personality, passions, as well as communicate with your audience. It is a great way to showcase the human side of your brand.
However, sometimes, identifying the right social media platform for your business becomes a challenge. Well, if that is the case, you must not fret. The experienced and professional social media experts at Social Jack Media can help you delineate a robust social media strategy and launch successful marketing campaigns that fetch results. Contact us today to get started.