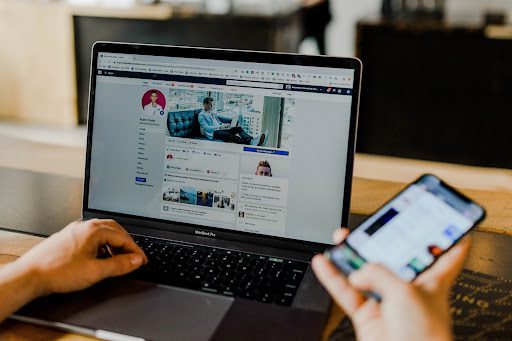 The marketing domain is a changing landscape. Entrepreneurs are embracing this change. With the development and evolution of modern technologies, business owners are keeping pace with the latest trends in the digital advertising space.
Digital advertising is a marketing initiative carried out on various online platforms. Content in text, images and videos are shared on online channels like websites, mobile applications, and social media platforms, among others.
Digital advertising can contribute to the growth of the business. Here's how.
Helps in Strengthening Brand Name
Regardless of the nature and the size of the business, digital advertising strategies help strengthen brand image. Factors like creating an appealing logo, having a catchy tagline and a slogan that resonates with the brand can help in strengthening the brand image.
Can Be Used to Reach Out to a Wide Target Audience
It is a known fact that digital advertising cuts across geographical barriers. A majority of digital advertising initiatives are strategised such that they reach out to a broader set of the target audience. For example, an advertisement on Facebook gives the advertiser the option to select the location of the audience to whom the ad must be delivered. The selection can be made based on demographics, age, gender, educational qualification, etc. In this manner, a more comprehensive set of the target audience can be simultaneously reached. It can help the business grow.
Performance of the Digital Advertisement Can Be Measured
When entrepreneurs invest money, they aim to get the maximum return on their investment. In most digital advertising initiatives, it is possible to measure the ad's performance. For example, if an advertisement is run on Facebook, it is possible to check the number of impressions the ad has received. Depending on the outcome, the digital advertising campaign can be altered to achieve the goals of the advertising campaign. Keeping business growth in mind, the entrepreneur can implement a campaign that will work for the business.
Affordable and Scalable
With digital advertising, there is a plan for every budget. Marketing professionals can create and implement an advertising strategy depending on the business owner's investment. An ad campaign can be initiated for as low as just $5 on Facebook. Depending on the results, it can be scaled.
Easy to Use
An average individual who has basic knowledge of technology can implement digital advertising strategies on various platforms. It does not require significant technical skills. The most common digital advertisements are simple to initiate and implement. Thus, a tech-savvy business owner can take digital advertising decisions, and create and implement them.
There are other ways a business can grow through digital advertising. Listed below are the different types of digital advertising.
PPC (Pay Per Click)
CPM
Search Advertising
Display Remarketing
Social Media
Email
Are you aiming to grow your business with the power of digital advertising? We at SocialJack Media can help. Get in touch with us today.