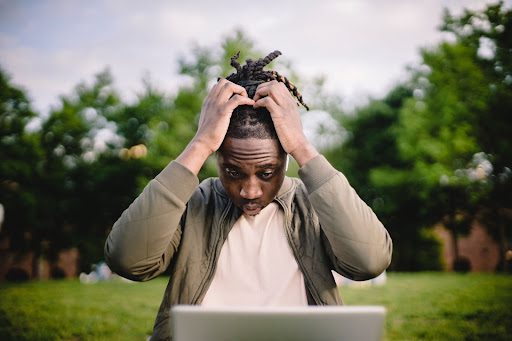 Effective listings management is a critical aspect of any business's online presence. It ensures that accurate and consistent information about your business is available across various platforms and directories. However, even with the best intentions, mistakes can occur in listings management that can negatively impact customer experience, search engine rankings, and overall business success.
Read on to explore common listings management blunders and gain insights into how to avoid them. 
Importance of Effective Listings Management for Customer Experience and Business Reputation
Avoiding common mistakes in listings management is paramount for achieving better results in your online presence and overall success. Here are some blunders you should avoid while listing your business online.
Lack of Consistency Across Platforms
When customers search for your business online, they expect to find consistent and accurate information about your brand, such as your business name, address, phone number, and website. Inconsistencies can lead to confusion and frustration, making it difficult for customers to trust your business.
Inconsistent listings can negatively affect customer trust and search engine rankings. When customers come across conflicting information about your business, such as different addresses or phone numbers on different platforms, it creates doubt. It raises questions about the credibility of your brand. This can result in lost business opportunities as customers may turn to competitors with more consistent and reliable listings.
Ignoring Online Reviews and Ratings
Today, consumers heavily rely on the opinions and experiences of others before making purchasing choices. Positive reviews and high ratings build trust, credibility, and social proof for your business. They provide potential customers with valuable insights into the quality of your products or services, customer service, and overall experience. These ratings can greatly influence customers to choose your business over competitors, increasing conversions and revenue.
Neglecting or mishandling online reviews can have detrimental consequences. This includes a negative reputation, decreased trust, missed improvement opportunities, negative word-of-mouth, and a lack of customer engagement. Ignoring negative reviews or failing to respond to customer feedback damages your reputation and shows a lack of concern for customers. This can result in lost business opportunities and a tarnished brand image. 
Neglecting Local SEO Optimization
Local SEO is closely tied to listings management as it focuses on improving your business's visibility in local search results, mainly when customers search for products or services in their vicinity. Effective listings management ensures that your business information, such as name, address, phone number (NAP), and website, is accurate and consistent across various online directories and platforms. This consistency is vital for search engines to understand and trust your business's information, positively impacting local SEO.
Common mistakes in local SEO optimization include incorrect categorization and poor keyword usage. Misclassifying your business in online directories can lead to inaccurate search results and reduced visibility among your target audience. Using inappropriate or irrelevant keywords can also hinder your business's visibility in local searches, as search engines may not rank your business as highly in relevant search results.
Failing to Monitor and Respond to Customer Feedback
Customer feedback is an invaluable resource for businesses. Monitoring and responding to customer feedback demonstrates that you value their opinions and care about their experiences. By actively listening to your customers, you can gain insights into their preferences, identify areas for improvement, and build stronger customer relationships. 
Ignoring feedback can damage your brand's reputation and erode customer trust. Unresolved issues can escalate, resulting in negative reviews, public complaints, and a negative impact on your business's reputation. Addressing concerns, offering solutions, and expressing gratitude for positive feedback is essential. By actively engaging with customers and demonstrating a customer-centric approach, you can foster positive customer relationships, build trust, and enhance your brand's reputation.
Overlooking Duplicate Listings
Duplicate listings can confuse customers, erode their trust, and create a sense of unprofessionalism. Customers may question the reliability and credibility of a business with multiple inconsistent listings, leading to lost business opportunities. For effective listings management, it is essential to implement a systematic approach. Start by thoroughly auditing your existing listings across different platforms to identify duplicates. Once duplicates are identified, claim ownership of the correct listing and update the information. 
Reach out to the platforms or directories hosting duplicate listings and request their removal. Ensure consistent NAP (name, address, phone number) information across all listings. Proactively managing duplicate listings can improve search engine rankings, enhance customer trust, and present a more cohesive and professional online presence.
Not Utilizing Listings Management Tools
Some businesses may rely on manual updates or overlook the importance of consistent information across platforms. This can lead to inaccuracies, inconsistent data, and missed opportunities to engage with customers effectively. Listings management tools can greatly simplify managing and updating your business information across multiple platforms. These tools offer centralized control, allowing you to manage listings efficiently, ensuring consistency and accuracy. They provide features such as automated updates, review monitoring, and performance analytics, saving time and effort. Listings management tools enable you to streamline your listings management process, improve efficiency, and maintain a strong online presence. 
When selecting listings management tools, consider factors such as ease of use, platform compatibility, features offered, and customer support. Research and read reviews to ensure you choose a reputable and reliable tool. Once you have selected a tool, establish a clear implementation plan. Train your team on using the tool effectively and integrating it into your existing workflows. Regularly review and optimize your usage of the tool to maximize its benefits.
Avoiding common mistakes in listings management and prioritizing ongoing practices is crucial for achieving better results, maintaining a solid online presence, and driving business success. When it comes to effective listings management, SocialJack Media stands out as a reliable and trusted partner. With our expertise and comprehensive solutions, we can help businesses navigate the complexities of listings management, avoid common mistakes, and achieve better results. 
Contact us today so we can help you stay ahead of the game and adapt to the evolving landscape of online directories and platforms.