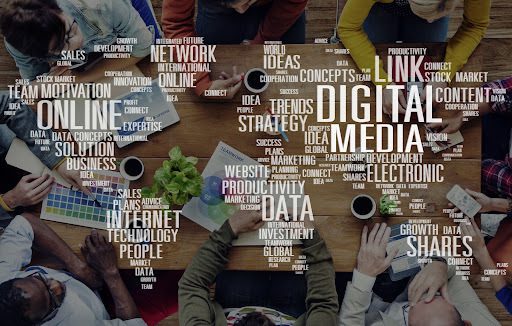 Times are tough. Inflation is on the rise, and it's only getting worse if we look at macroeconomics. The COVID-19 pandemic disrupted supply chain management globally, which led to a shortage of goods, but the demand was constant, if not higher than usual.
So What Can You Do to Grow Your Business and Combat Inflation?
Digital advertising is one way to help businesses survive inflation. With digital advertising, brands can reach customers who are more likely to buy the product. A straightforward way is to target audiences online that fit your ideal customer criteria. This way, you can advertise to customers who are actually in dire need of your products rather than wasting your hard-earned money and time on an audience that is not likely to convert into paying customers.
How Can You Survive the Rising Inflation with Digital Advertising?
Use SEO and Content to Generate Revenue
Digital marketing allows you to have the proper digital advertising funnel in place and show up in the feed of only those looking to purchase the products you offer. Also, by using content marketing and search engine optimization, you could transform your website into an exceptional salesperson, working 24/7 to generate leads, contacts, and sales for you. This way, you can grow your business and generate more revenue.
Reach New Clients with Cost-Efficient Strategies
You can identify free and low-cost ways to market your business and reach new customers by running a Facebook contest or Instagram giveaway and utilizing a small budget. This can help you connect with both existing and potential customers. You can also focus on building up your local SEO so that you can capture local customers. However, you need ongoing marketing efforts to generate leads and keep revenue coming in.
Retain Old Customers
It's more cost-effective to retain a customer than to acquire a new one! Reward your existing customers—especially those who have been supporting you for a long time. You can create a customer loyalty program that gives customers a discount after a certain number of purchases, offers a small discount after purchase, or rewards customers who refer their friends and family to your business.
By offering rewards and discounts to your customers, you can make them feel valued and ensure they keep coming back for more.
Things to Remember When Using Digital Marketing During an Inflation
First, make sure you're targeting the right people. In times of inflation, you are more likely to be budget-conscious, so you'll want to ensure your ads reach the right audience. Therefore, targeting the right audiences who are actively looking to buy the products you offer is crucial.
Second, be sure to track your results. When inflation is at its peak and the economy is growing slowly, ensuring you're getting the most out of your marketing dollars is more important than ever. By monitoring your results, you'll be able to identify what's working and what's not and adjust your digital marketing campaigns accordingly.
Finally, stay flexible. The digital marketing landscape is constantly changing, so it's essential to be prepared to adapt as needed. Keep an open mind and be willing to experiment with new strategies and tactics to find what works best for your business.
SocialJack Media uses the best practices in digital advertising to help adapt your business and marketing during inflation for continued growth. Contact us for more information.