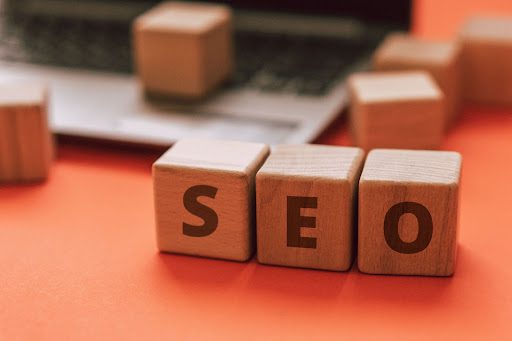 How does your law firm stand out in the vast realm of the internet, where information flows endlessly and choices are abundant? Prospective clients turn to search engines to find legal expertise in this digital age, and the answer lies in the art and science of Search Engine Optimization (SEO). But what good is an efficiently designed website if it's buried beneath a pile of search results? This is where SEO makes you easily discoverable by those needing your legal services.
Keep reading to learn all about optimizing your website with SEO.
Keyword Research
Keywords are the words or phrases people type into search engines for information. To optimize your website, start with keyword research. Think about what potential clients might search for when seeking legal assistance. These keywords could include "family law attorney in [Your City]," "personal injury lawyer," or "estate planning services."
Once you have a list of relevant keywords, incorporate them naturally into your website's content. Avoid overloading your pages with keywords, as search engines see this as spam. Instead, focus on providing valuable information that includes these keywords naturally.
Content is King
High-quality content is the cornerstone of SEO. Your website should feature informative and engaging content that answers potential clients' questions and addresses their concerns. Consider creating blog posts, articles, or FAQs that tackle legal topics relevant to your practice areas.
When creating content, be sure to use headings and subheadings to organize your information. This makes it easier for visitors to navigate your website and helps search engines understand the structure of your content.
Optimize Your Website's Technical Aspects
Apart from content, your website's technical aspects play a significant role in SEO. These include:
Mobile Responsiveness
Ensure your website is mobile-friendly, as Google values websites that provide a good user experience on smartphones and tablets.
Page Loading Speed
A slow-loading website can frustrate visitors and lead to a higher bounce rate. Optimize your images, minimize code, and choose a reliable hosting provider to improve loading times.
URL Structure
Use descriptive and concise URLs that include keywords related to your practice areas. For example, "www.yourlawfirm.com/family-law-services."
Meta Descriptions and Title Tags
Craft compelling meta descriptions and title tags for each page on your website. These elements appear in search results and can influence whether users click on your site.
Secure Website
Ensure your website has an SSL certificate, indicated by "https://" in the URL. This adds a layer of security and is favorable to search engines.
Local SEO for Law Firms
Local SEO is especially important for law firms that serve specific geographic areas. To optimize your firm's website for local search, you can:
Create a Google My Business Profile
Claim and verify your Google My Business listing and update it with accurate information.
NAP Consistency
Ensure your business's name, address, and phone number (NAP) are consistent across all online directories and listings.
Online Reviews
Encourage satisfied clients to leave reviews on platforms like Google, Yelp, and Avvo. Positive reviews can boost your local SEO.
Measuring and Monitoring SEO
Finally, you should monitor the performance of your SEO efforts. Use tools like Google Analytics and Google Search Console to track website traffic, user behavior, and keyword rankings. Regularly review these metrics and adjust your SEO strategy accordingly.
Are you ready to give your law firm a boost? The team of experts at SocialJack Media is prepared to partner with you on this transformative journey. Contact us today to schedule a free consultation.