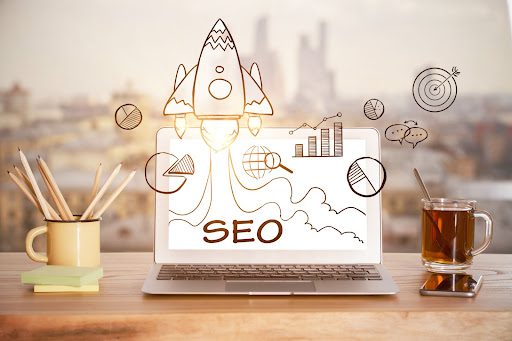 Search Engine Optimization (SEO) tools can help you track and optimize your website. It not only saves you from time-consuming keyword research and data analysis, but the best SEO tools also help you analyze what is working for your business and what is not. They also give you an edge over competitors and provide reports on strategies that need improvement. What's more? SEO tools allow you to reach your target audiences more effectively, segmenting them into subgroups to deliver more tailored messaging and build stronger relationships.
Given below are some of the most effective SEO tools you can use in 2023:
Ahrefs: Stay Ahead of Your Competitors
One of the most popular SEO tools online, Ahrefs, helps you learn why your competitors are ahead of you and highlights parts of your website that need improvement to rank better in search engines. From keyword research to SEO auditing, from viral content research to rank tracking, Ahrefs offers multiple features and fulfills all your digital marketing requirements.
This SEO tool also lets you determine your competitor's backlinks and use them to your own advantage, fix broken links on your website, and get an analysis of your best-performing pages.
Google Search Console: Optimise and Enhance Your Website
Google Search Console tools and analysis help you measure your website's performance, fix issues, and optimize its visibility in Google Search Results. It also allows you to see what queries bring users to your site.
This tool is especially beneficial for new businesses, as it lets owners use a unique URL inspection function that provides detailed crawl, index, and serving information for their websites.
HubSpot Website Grader: Get Clear and Actionable Feedback in No Time
With HubSpot Website Grader, you can review your website's performance, identify issues, and receive clear and actionable feedback on how to fix them within seconds.
From boosting web security to enhancing the user experience, from optimizing your website for mobile to discovering what makes your site strong, this innovative SEO tool strives to keep you ahead of the game.
SEMRush: Domain vs. Domain Analysis
One of SEMRush's most unique features is the Domain vs. Domain analysis, which lets you easily compare your website with competitors and gives you organic traffic insights. In addition to this analysis, the checker tool allows you to see your ranking and provides plenty of recommendations to improve your website's performance.
Moz Pro: User-friendly SEO Tool
This SEO tool aims to increase your website's traffic, ranking, and visibility across multiple search engines. It includes the ability to audit your own website using the Moz Pro spider. It highlights issues, gives you insights, and recommends actions. From keyword research tools to analysis tools, Moz Pro provides an array of features to ensure SEO professionals have user-friendly SEO tools handy all the time.
Final Words
SEO tools can help you get insight to recalibrate your business strategy completely. But that is not it. It requires fresh, impactful, and SEO-optimized content that keeps your audience engaged, including implementing recommendations from various SEO tools and a flexible mindset that efficiently makes adjustments. And what will be better than SocialJack Media, a digital marketing management agency that offers cutting-edge SEO tools and other digital marketing solutions for your brand? Contact the team today and prepare yourself to be the best with the latest and most advanced business marketing strategies.