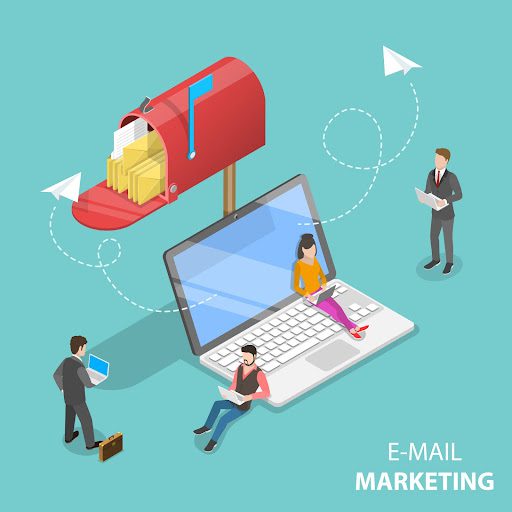 Email marketing is one of the most trusted forms of marketing and offers several benefits that eventually help businesses connect with their audience and improve their overall conversion rates in the long run.
In this age of social media and the rampant promotions you see on these platforms, you may want to question if email marketing will still be relevant in 2023. In this regard, please note that there are almost 4 billion email users, and almost 91% of people check their emails daily—this figure only continues to grow every year.
Does Email Marketing Still Work in 2023?
Due to the rapid technological developments over the past few years, many apps and websites have come up, intending to help businesses connect with their audiences. However, emails are still one of the most effective, reliable, and time-tested ways to reach them.
Emails Help Businesses Reach a Wider Audience
As per a survey, the year 2021 saw almost 306 billion emails sent and received every day across the world. This number is set to increase to $376 billion by 2025. This figure can help you understand that emails are still very relevant.
Apart from that, you can customize what information you want to send to your customers. For instance, you can send special offers to customers who have subscribed to your newsletters and updates. You can also choose when you want to send out your emails. Some companies may prefer to send their communications first thing in the morning or midweek for better open rates.
Emails Streamline Business Communication
Emails seamlessly integrate with your marketing campaigns. For consistent communication, you can integrate your email marketing with any social media campaigns you are running. Moreover, it can help you get more traction on your social media platforms. Emails can also reach customers who are not available on social media or may have skipped your post. As they get consolidated information in one place, they can decide if they want to proceed with the purchase.
Emails Are Easy to Track
The best part about email marketing is that you can create a dashboard to understand how well it works. You can track everything—from how many users have opened it to how many are clicking on the elements in the email to how many users are making the purchase.
With this information, you can tweak your content strategy to send out emails that work and deliver better results.
Email Marketing Offers Excellent Results
These days, many marketers turn their attention toward social media advertising; however, consumers these days tend to ignore most ads on social media. A survey found that more than 25% of customers are actively and purposefully skipping these ads.
In this scenario, emails give you the advantage as they land in the customer's inbox. With an open rate of 43%, emails offer the best ROI.
Emails Create Brand Recognition
Emails are one of the best ways to build brand recognition among customers and potential customers. With solid brand recognition, customers are more likely to recognize your business and prefer your products and services.
Despite being an age-old marketing tool, email marketing is still one of the most effective ways to promote your business and reach your target audience. For breakthrough marketing strategies that take your business to the next level, you can connect with the experts at SocialJack today.